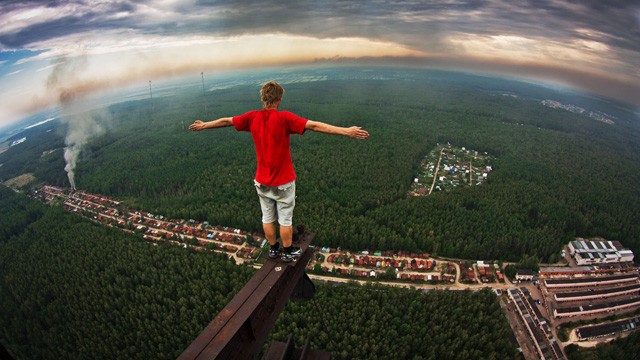 SPIEGEL
Marat Dupri, AKA the "skywalker," has become famous for climbing skyscrapers and heavily guarded buildings in Moscow in search of the best views and biggest thrills. In a conversation with
SPIEGEL ONLINE,
he discusses fear, photography and how it feels to be at the top.
Marat Dupri is the master of Moscow's skies. Breathtaking photographs of his climbing adventures on the highest and most heavily guarded buildings in the Russian capital have made him a household name across the country. In 2011, one of his photos from on high was awarded the "Best of Russia" prize. Since then, the media has dubbed him the "skywalker."
Born on October 25, 1991, Dupri belongs to the generation in Russia that grew up after the breakup of the Soviet Union and only learned about communism through textbooks...
Continue reading...