image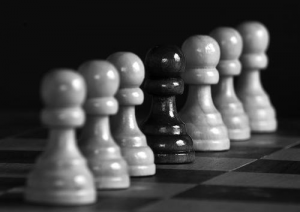 1.

When Jews fight back by Michael Freund
The Jerusalem Post
Earlier this week, the IDF went viral, but for all the wrong reasons. After Lt.- Col. Shalom Eisner struck a pro-Palestinian Danish protester in the face with his rifle on Saturday, an edited video of the incident was quickly uploaded to the Internet, garnering worldwide attention and condemnation.
Not surprisingly, Israel's critics wasted little time, seizing upon the episode to highlight their contention that the Jewish state is cruel, brutal and ruthless.
After all, here was this seemingly innocent, blond-haired, blue-eyed Dane minding his own business, when a gruff, kippah-wearing Jew with a beard took a cheap shot and knocked him backwards.
Case closed, right? Well, don't let their haughty indignation fool you. The reaction to this episode has been overblown and unjust, and we must not allow our foes to besmirch the good name of the IDF or the country it is tasked to defend.
To be sure, anyone who watches the video of Eisner cannot help but cringe as he raises his rifle and slams the protester. Taken entirely out of context, it appears to be an unwarranted and unprovoked assault...
Continue reading...
2.
Warning Graphic Photo: Possible New Evidence Shows George Zimmerman's Bloodied Head
. By
MATT GUTMAN
.A new photograph obtained exclusively by ABC News showing the bloodied back of George Zimmerman's head, which was apparently taken three minutes after
he shot and killed Trayvon Martin
, gives possible credence to his claim that Martin had bashed his head against the concrete as Zimmerman fought for his life...
Continue reading...